Welcome to the REITNotes Community! This is a spot for REIT enthusiasts to share their passion and knowledge of the REIT market. We encourage you to ask questions to the community and share your ideas about anything related to REITs and the real estate sector.
Add a Comment
---
Latest Comment
VEREIT
#VER
completed on Friday 12/17 a one-for-five reverse stock split taking its stock price from a 12/17 closing price of $7.69 to $37.86 on 12/18.
- TimHl -
2020-12-21 12:59:11 PDT
-
See full comment
I received my
#VER
dividends last Friday, I plan to continue buying more VEREIT! - womba -
2021-01-18 12:54:04 PDT
---
Are we at the end of the bear market already are stocks set to rebound? - YolpnoB -
2020-04-07 14:28:11 PDT
-
See full comment
The market both Monday and Tuesday have been moving up, with REITs being overall in the green direction. I read now that the market may be turning its mood, so it may be back to red by Wednesday or Thursday. - AI_AI -
2020-04-28 10:18:57 PDT
The market is all green today, this is just nonsense based on the latest unemployment numbers to come out today. I've been buying stock as I see opportunities but in my opinion, the market is going to hit bottom again once people realize how the economic impact is spreading across other sectors of the economy, not first impacted. I'll try to hold off whenever the numbers are looking green because there will be more overall drops ahead, IMHO. - CapitalKing -
2020-04-23 10:04:41 PDT
so Gilead's experimental coronavirus drug results didn't go well and that is killing the hopes of the market and reviving the bear! - wolfman82 -
2020-04-23 18:37:37 PDT
I read an article today on Yahoo! Finance about an Oppenheimer analyst recommending
#OUT
as one of the 3 dividend stocks to buy right now. https:finance.yahoo.com/news/3-big-dividend-stocks-yielding-142408351.html
#OUT
is not even on my top 30 list of REITs to buy right now because of a lot of factors which I didn't even see touched on in this article. Just take a look at the break down of OUT's REIT Rating score on its profile page. There are a lot of stronger REITs to buy for equal dividend yield. - WowReits -
2020-04-21 15:54:16 PDT
I got paid dividends by many reits today, will invest the money back in more REITs tomorrow. - womba -
2020-04-15 13:41:58 PDT
#Land
announced a dividend raise and has been paying consecutive dividend for 80 some periods. That is pretty good! Plus I think farms probably become more valuable during all this crisis! - Rken -
2020-04-14 19:31:16 PDT
#SUI
may be a good bet as the lowest denominator in the residential field, plus it is a really well managed REIT with well-managed properties. - Muchomas -
2020-04-25 18:15:44 PDT
I'm feeling left out of the market, it is at a midpoint where it is very unattractive to invest because deals are not so great anymore, but all may drop again. - RoTtom -
2020-04-09 09:26:19 PDT
there is a chance some stock may try to jump tomorrow morning due to the economy reopen plan, but I think the market will get depressed again when they realize 22 million people are "unemployed." The thing is a lot of people who have money to invest in the market don't feel the same pain that the real market is feeling right now and that maybe the short-sightedness that may impact may people's timing in the market. - braverduringtheday -
2020-04-16 21:18:15 PDT
I might add more money to my brokerage account in case prices fall in the later half of week. - Atopp -
2020-04-08 22:57:20 PDT
Prices are still going up, I took advantage today to buy some of the REITs with the highest REIT Rating score which traditionally are very expensive but are still at a discount. These REITs also have consistently been increasing their dividends. Some that I bought today are AvlonBay Communities
#AVB,
Crown Castle Int
#CCI,
Essex Property
#ESS
and PS Business Park
#PSB.
I'm aware that these last two days prices have been higher and may fall in later part of week, but I'm ok with that. - 777i -
2020-04-08 10:43:29 PDT
I bought
#HST
today since going down. - 777i -
2020-04-13 10:10:52 PDT
Hard to tell @YopnoB, the day started with a rally but ended lower. Some predict much lower lows to come. For me I spread out my buying, getting some shares every couple of days to try to get different deals. - LLNN -
2020-04-07 16:29:32 PDT
Tomorrow will be another chance to buy if trend continues. - womba -
2020-04-07 17:33:51 PDT
---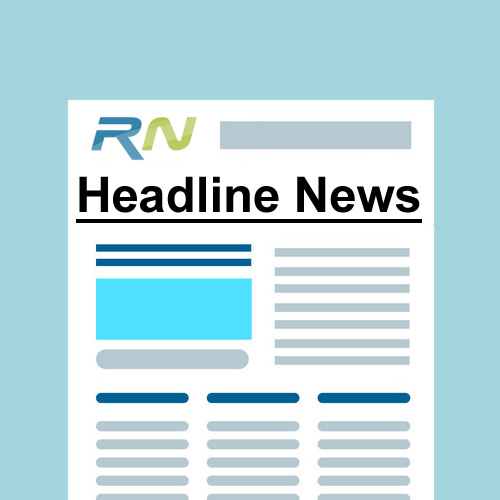 GEO Group, Inc. Press Release: The GEO Group Declares Quarterly Cash Dividend of $0.48 Per Share - News released on 6 Apr 2020 06:47:41 -0400 - REITNewsHeadlines -
2020-04-06 15:08:55 PDT
-
See full comment
This equals out to about 17% dividend yield!
#GEO
is also holding its dividend value no decrease compared to previous payments so far. - AI_AI -
2020-04-06 15:08:55 PDT
I got paid dividends by
#GEO
last Friday, and fell into my account already today, ready to reinvest it! - Kyuie -
2020-04-27 20:08:21 PDT
I've bought
#GEO,
what I'm trying to buy more of before the all rebound are the ones that have strong market cap values, tendency to increase dividends and low dividend yield due to their high prices, this is my list
#O,
#HIW,
#AAT,
#AVB,
#CPT,
#UDR,
#MAA,
#DEA,
#ESS,
#DEI,
#PSB,
#CCI,
#DLR,
#CONE,
#EGP,
#DRE,
#ARE,
#PLD,
#FR,
#SUI,
#ELS,
#COLD,
#TRNO,
and
#REXR
for now. However, I am buying other stocks in the mix and trying to time this as best I can. - Kev B -
2020-04-07 01:14:44 PDT
---
Which way do you guys expect the market to head next Friday when the job/employment report comes out? Do you expect stock price already baked the losses in, or will there be a further drop to come? - Gekko5 -
2020-03-28 21:47:00 PDT
-
See full comment
Today's report had 700K job losses, yet the market didn't even care. - Star_Go -
2020-04-03 17:57:36 PDT
#EQR
increased Normalized FFO by 5 cents yoy. Pretty great! - CapitalKing -
2020-07-04 18:14:50 PDT
Now is the time more than ever to look for the companies and REITs that have had tight responsibility on their balance sheet. Those are the companies that will make it the farthest in this current crisis. - 777i -
2020-03-30 11:14:57 PDT
I should have bought on Friday, now the market too about a 10% rebound today! - Jon7421 -
2020-04-06 23:37:57 PDT
Hard to imagine the market going higher. Not that I ever accurately predict which way it's going. I will be looking which way futures are trading in the Thursday after hours. - Rocco64 -
2020-03-29 12:36:57 PDT
Who knew. The DOW jumped 400 point this morning. Let's see how continues to trend though out the day. - Rocco64 -
2020-03-30 09:32:46 PDT
Well Rocco64, the Stock index futures is already down afternoon Sunday, pointing to a lower start on Wall Street on Monday. - Paul_R_investor -
2020-03-29 16:30:04 PDT
I think the market rallied to early last week. I get it; it is nice to see the market rally, it gives a boost of confidence it buying cheap stocks knowing there will be a market for it. But the rally was early because no one fully understands all the impacts to come. But make sense, the FOMO overtakes us all, and we want to buy even if there are uncertainties, but the prices start heading up already. Based on some reports out there the job numbers for March will not be pretty and will probably drive prices down again. - LLNN -
2020-03-29 10:29:25 PDT
I'm hearing reports of 3 million Americans being out of work already. - Omick99 -
2020-03-29 11:44:06 PDT
---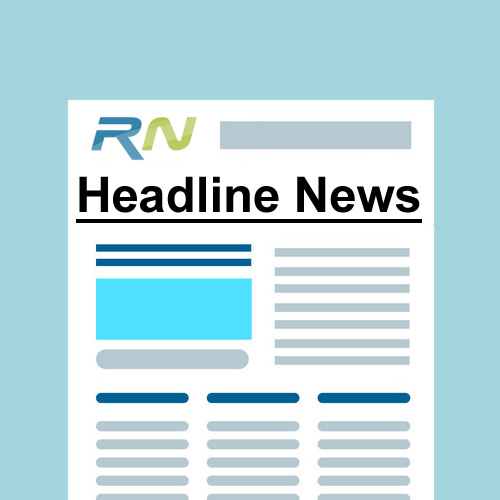 AvalonBay Communities, Inc. Press Release: AvalonBay Communities Provides Update on Actions Taken to Mitigate COVID-19 Impact - News released on 25 Mar 2020 16:18:20 -0400 - REITNewsHeadlines -
2020-03-28 11:18:56 PDT
-
See full comment
#AVB
with a Reit Rating of 8.4 is in a better situation than many to get through this coronavirus period. The company's Q4 2019 FFO Core increased from to $2.43 from $2.31 in the previous year. - Kev B -
2020-03-28 11:18:56 PDT
#AVB
rebounded 9.7% today! - TimHl -
2020-04-06 16:42:58 PDT
---
Which REITs do you think are best managed? - RoTtom -
2019-09-06 11:47:25 PDT
-
See full comment
#O
for the long haul. - Rocco64 -
2020-04-13 21:24:05 PDT
DEA and O also. - Rocco64 -
2019-09-13 10:17:54 PDT
Take as an example a REIT like
#LMRK
Landmark Infrastructure Partners LP, they have 153K Wireless communication towers, 165K outdoor advertising locations, and 48K renewable energy generation locations (solar panels, wind turbines). These three types of infrastructure are distinct from each other, wouldnt
#LMRK
's operational costs be more expensive than a company focused on only one of the three infrastructures? - Fifthtime -
2019-09-07 09:48:26 PDT
#PLD
is one on top of my list. - RoTtom -
2019-10-10 19:11:29 PDT
I see what you mean but it depends. Maybe one or two of those sectors have lower operational cost that another reducing overall operation costs. - RoTtom -
2019-09-09 12:06:03 PDT
#Cuz
has one of the highest efficiency ratios in general & administrative costs to revenues. - 777i -
2019-09-06 22:33:15 PDT
Also
#AVB
AvalonBay Communities, Inc. - 777i -
2019-09-06 22:34:01 PDT
---
Which REIT stocks are you planning on buying next? - Atopp -
2019-07-02 12:10:48 PDT
-
See full comment
Some of the REITs which I follow showed continued growth this quarter over last years,
#PDM
(Piedmont Offices) FFO Core 43 cents versus 41 cents last year.
#NNN
(National Retail Properties) 69 cents vs 68 cents, and
#ACC
(American Campus Communities) Modified FFO 56 cents vs 52 cents. - Billy123 -
2019-08-12 21:57:49 PDT
Recently bought Agree Realty, I get a feeling that the stock price for
#ADC
peaked at $70.25 this year, and that it will decrease below my purchase price in the short term as the market cools. However, I like
#ADC
a lot and believe that the price will generate capital gains in the future as they continue to increase dividends. Plus I think it is a trustworthy company to hold my capital. The current dividend yield isn't very high, but I have many other higher dividend paying stocks to compensate for this. - Faston -
2019-07-13 18:07:17 PDT
Smart. I may divest in some of my retail and healthcare-related REITs that have significantly appreciated over last one year, and invest in some logistic related REITs. - Molly23da -
2019-07-14 13:16:23 PDT
I'm planning on waiting to buy stocks on the day the Feds plan to announce if there will be cuts. If there are no cuts I feel prices will drop. But who know the market it too unpredictable, but I'll just wait and see if an opportunity presents itself on that day. - Omick99 -
2019-07-09 17:50:30 PDT
Hi @Omick99 here is another unexpected turn, Federal Reserve Chairman Jerome Powell hinted that a rate cut may be coming due to weakening market indicators and the S&P 500 surpassed the 3,000 points mark for the first time ever. Reit stock prices are mostly trending up today. Another day to hold from buying for me. - Rocco64 -
2019-07-10 11:32:28 PDT
Today Deutsche bank started its waves of layoff planned to accumulate 18,000 workers. People are comparing it to the scenes of 2008 banking, and that it may start to spark fears that thing all around are not as rosy as they seem. It is important to not confuse things during these times and to focus on the fundamentals and hard facts. - Kyuie -
2019-07-08 20:50:20 PDT
Thinking of EastGroup REIT, what do you guys think?
#EGP
has strong fundaments from what I gather. - Me332 -
2019-07-05 10:37:31 PDT
Is there a way to search good REITs that have dropped prices the most to find good deals? - TimHl -
2019-07-04 14:37:26 PDT
One REIT that I'm analyzing but have not decided if I will buy at this time is Global Medica REIT
#GMRE.
The REIT manages its portfolio of 87 properties efficiently with a consistent 100% occupancy rate. On the other hand, its interest expense is something I want to understand better and any impacts. "Interest expense for the three months ended March 31, 2019 was $4.0 million, compared to $2.7 million for the comparable prior year period. This increase is primarily due to higher average borrowings during the quarter compared to the same quarter last year, the proceeds of which were used to finance our property acquisitions, and also resulted from higher interest rates." according to its latest Q report. I do like GMRE, so will continue to think about it for a future investment. - Gekko5 -
2019-07-04 11:43:06 PDT
Gekko5, are you not worried about
#GMRE
paying $0.20 of dividends on only $0.18 cents of AFFO? I am. More often than not,
#GMRE
's dividend payout has been above 100%, and it happens so often that I am unsure how they will have the ability to continue to pay $0.20, much less raise it in the short term. - CapitalKing -
2019-08-22 00:33:27 PDT
News came out today that the trade deficit between the US and China hit a 5 month high. This will likely bring new tariffs talks and result in a market dip. I'll buy then. - LLNN -
2019-07-03 08:07:39 PDT
I guess I can wait until the 4th of July weekend to see what happens. - CapitalKing -
2019-07-03 21:46:16 PDT
#VER
(Vereit) is back to 6% dividend yield, so it is a potential one for me within the next few days. - Kev B -
2019-07-02 22:53:05 PDT
Thanks everyone, these are good insights! - Atopp -
2019-07-07 10:48:30 PDT
---
v1.2