Welcome to the REITNotes Community! This is a spot for REIT enthusiasts to share their passion and knowledge of the REIT market. We encourage you to ask questions to the community and share your ideas about anything related to REITs and the real estate sector.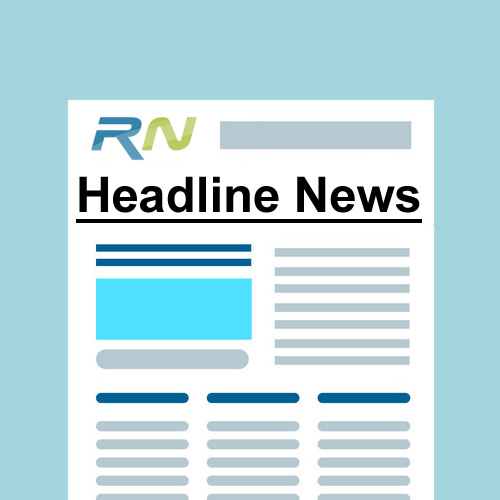 FCPT - FCPT Announces Acquisition of a Texas Roadhouse Property for $4.3 Million - News released on Fri, 26 Jun 2020 20:06:36 +0000 (UTC)
- REITNewsHeadlines -
2020-06-28 09:10:29 PDT
-
See full comment
#FCPT
also had a strong Q1 2020 results, with both FFO and Adjusted FFO increasing Year over year. - JohnforkO -
2020-07-04 16:13:55 PDT
#ADC
had a really good Q1, increasing AFFO from $0.72 in Q1 2019 to $0.82 in Q1 2020. - 777i -
2020-07-01 20:31:02 PDT
This Texas Roadhouse property for $4.3 million is located in a strong retail corridor in Colorado and is occupied under a triple-net lease with the corporate operator. The lease has approximately 5 years of term remaining. The transaction was priced at a 6.4% going-in cash capitalization rate. I'd love it if the address of this property was shared to get a better sense of the deal since $4.3M is still a lot of money. I'm glad
#FCPT
continues to expand during the crisis. - Atopp -
2020-06-28 09:10:29 PDT
Does FCPT own any Pizzahuts or Wendy's locations? Or do we know which REITs do? Did you guys see the news? NPC International Inc., one of the largest restaurant franchisees in the U.S. (more than 1,200 Pizza Hut restaurants and 385 Wendy's Co. stores), is preparing to file for bankruptcy protection. If these random lockdown continue, we will see a lot more companies meet this fate. - CapitalKing -
2020-06-30 06:42:33 PDT
---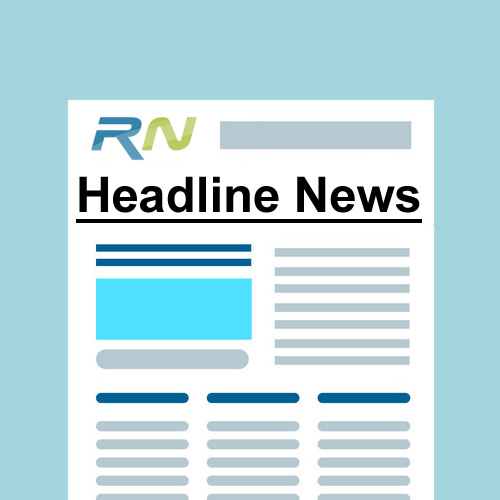 FCPT - FCPT Announces Acquisition of a Big O Tires Property for $2.7 Million - News released on Fri, 19 Jun 2020 20:19:36 +0000 (UTC)
- REITNewsHeadlines -
2020-06-21 11:57:08 PDT
-
See full comment
Glad to see
#FCPT
diversifying their portfolio. - Gekko5 -
2020-06-21 11:57:08 PDT
---
Would like to start a chat on Four Corners Property Trust, Inc. to get your guys inputs on this REIT? Do you like it, or dislike it as an investment?
- Paul_R_investor -
2019-08-12 22:57:16 PDT
-
See full comment
#FCPT
today announced a quarterly cash dividend of $0.305 per share (equivalent to $1.22 per share per annum) for the fourth quarter of 2019. This represents a 6.1% increase from the prior quarter. - Davestew -
2019-11-11 19:47:08 PDT
Four Corners Property Trust
#FCPT
is paying above 4% dividends and buying now and holding I imagine will yield 6-7% per year, several years down the line. - Gekko5 -
2019-12-25 22:31:08 PDT
Why is FCPT dropping this morning? Thanks - Omick99 -
2019-11-12 10:04:53 PDT
One thing that does concern me about
#FCPT,
although I do like the REIT, is its overexposure to one tenant, Olive Garden. Olive Garden represents 56.1% of FCPT's Annualized cash base rent. If Olive Garden has any issues, the chances of Four Corners Property Trust feeling it are high. I would like to see FCPT significantly reduce Olive Garden's revenue dependency, ideally below 5% of total ABR. http:investors.fcpt.com/Cache/1001255158.PDF?O=PDF&T=&Y=&D=&FID=1001255158&iid=4625481 - CapitalKing -
2019-10-20 14:23:50 PDT
Four Corners
(#FCPT)
has been growing and now has about 640+ properties, it has been buying restaurant properties left and right, including from
#WPG
which is selling restaurants located on their mall properties. Hopefully, these properties acquired from WPG are good and will not be poorly impacted by any performance related to the malls. - CapitalKing -
2019-08-13 17:21:43 PDT
@TimHI to answer your question.
#SRC
is internally managed. - Kev B -
2019-09-15 13:38:10 PDT
Is
#src
Spirit Realty internally or externally managed? I'm on the fence about buying this REIT. - TimHl -
2019-08-21 23:47:30 PDT
From looking at their final reports
#FCPT
has had a impressive tenant occupancy rate of 99.9% for a while. This is what I love to see in a restaurant REIT! - LLNN -
2019-08-13 08:38:10 PDT
Thanks for the tips everyone! This week I bought
#FCPT
and want to buy more shares next month. - Paul_R_investor -
2019-08-17 21:09:48 PDT
Looking at their portfolio of tenants, are they over exposed to The Oliver Garden? - BlueBlue -
2019-08-15 09:05:44 PDT
---
What are your favorite Small Cap REITs?
- Kev B -
2019-05-10 09:30:37 PDT
-
See full comment
#APTS
at a market cap of $690 Million, is one of my favorites. Plenty of room to grow! - Kyuie -
2019-05-30 19:04:56 PDT
Easterly Government Properties, Inc
#DEA,
Getty Realty Corp -
#GTY,
Saul Centers, Inc.
#BFS,
Preferred Apartment Communities, Inc.
#APTS,
Kite Realty Group
#KRG,
Corenergy Infrastructure Trust, Inc.
#CORR,
Braemar Hotels & Resorts, Inc
#BHR,
granted some are riskier than others. - CapitalKing -
2019-06-29 15:49:04 PDT
There is a new Small cap (actually I think its micro-cap) REIT called Postal Realty Trust
#PSTL,
they focus or will focus on owning properties rented by the US postal service. Seem interesting, not a lot of market data on it yet, as it had its IPO last week. But I'm usually interested in REITs that serve the US government. - Gekko5 -
2019-05-23 00:05:47 PDT
During
#PSTL
- Postals Realty Trust's 2nd quarter report they called out [The Company owns and manages 271 postal properties in 41 states comprising 871,843 square feet, as of June 30, 2019. In addition, the Company provides fee-based third party property management services for an additional 404 postal properties leased to the USPS. The portfolio was 100.0% occupied with a weighted average lease term of 3.0 years and a weighted average rental rate of $9.70 per square foot at June 30, 2019.]. I like that PSTL offers 3rd party property management, that should provide nice cash flow without the high fixed costs of owning the properties. However, I was surprised to learn of the concise 3-year contract for its properties. I was under the impression that postal contracts would be much longer, and in fact this is a shorter average lease term than that of retail and commercial reits (at least of the ones I can recall). So should this be a concern? - LLNN -
2019-08-18 02:13:50 PDT
#GOOD.
Gladstone may not raise dividends but they make consistent monthly payments. - Omick99 -
2019-05-18 11:15:41 PDT
#FCPT
Four Corners Property Trust is a good small-cap REIT which is often overlooked. They own a portfolio of over 600 restaurants rented to companies like Burger King, Long Horns, Arbys, KFC, Olive Garden, Taco Bells. FCPT has also increased dividends twice since 2017. - AI_AI -
2019-05-11 18:42:39 PDT
i like
#KRG
- alexanderTgreat -
2019-05-10 22:22:57 PDT
One that I'm looking at is
#DEA
- Easterly Government Properties, Inc, although a small cap has a well-distributed portfolio of 66 office properties across the USA boosting 100% occupancy. The company also improved its Q1 AFFO to $0.29 per share compared to $0.26 in Q1 18. - Kyuie -
2019-05-10 23:28:05 PDT
---