Symbol: MDRR
CIK: 1654595
Exchange: NASDAQ
Founded: 2015 (4 years)
HQ: Richmond, VA, United States
Type of REIT: Equity REIT
Listing Status: Public
Market Capitalization: Micro-Cap
REIT Sector: Retail, Hotel, Office, Residential
Internally Managed REIT
See MDRR on Google Finance
See MDRR on Yahoo Finance
See MDRR on SEC.gov


| Rating | Dividend Section | Avg. Rating |
| --- | --- | --- |
| N/A | Dividend Payment Growth: Analysis of how the REIT's dividend payments have performed during the last three years. | 5.4 |
| 0 | Dividend Payment Consistency: Analysis of how many periods the REIT's dividends have been paid consistently without a gap in payment. | 4.6 |
| N/A | Dividend to Payout Ratio Health: Analysis of the REIT's Dividend to Payout Ratios during the last four quarters. | 7.0 |
| N/A | Dividend to Payout Ratio Trend: Analysis of the REIT's Dividend to Payout Ratios trend during the last two years. | 5.6 |
| N/A | Trend: Analysis of the REIT's trend during the last two years. | 6.8 |
---
| Rating | Leverage Section | Avg. Rating |
| --- | --- | --- |
| N/A | Interest Coverage Health: Analysis of the REIT's Interest Coverage health during the last four quarter. | 6.5 |
| N/A | Interest Coverage Health Trend: Analysis of the REIT's Interest Coverage health trend during the last two years. | 7.2 |
| N/A | Total Debt Interest Rate Competitiveness: Analysis of the REIT's Interest Rate to Total Debt competitiveness compared to REIT market. | 8.5 |
| N/A | Total Debt Interest Rate Trend: Analysis of the REIT's Interest Rate to Total Debt trend during the last two years. | 8.2 |
| N/A | Debt Leverage Health: Analysis of the REIT's Total Debt to Total Assets. | 6.2 |
| 0 | Debt Leverage Health Trend: Analysis of the REIT's Total Debt to Total Assets over the last two years. | 7.0 |
---
| Rating | Asset & Revenue Section | Avg. Rating |
| --- | --- | --- |
| N/A | G&A Effeciency Level: Analysis of the REIT's General and Administrative expenses in relationship to its Revenues. | 6.9 |
| N/A | G&A Effeciency Trend: Analysis of the Trend of the REIT's General and Administrative expenses in relationship to its Revenues. | 7.7 |
| N/A | Revenues Growth: Analysis of how the REIT's Revenue has performed over the last two years. | 6.7 |
| N/A | Total Asset Growth: Analysis of how the REIT has grown its Total Assets over the last two years. | 7.4 |
---
REITRating is REITNote's Real Estate Investment Trust industry-specific rating and ranking system. The REIT's score for each analysis is out of ten points, with ten being the best score and zero being the worst. A score of zero can be assigned if the REIT does not meet the criteria for that specific analysis. N/A is assigned if insufficient data is available for a particular analysis. Our REITRating logic is continuously improving, so a REIT's rating and ranking may change over time. Important Note: REITRating is not a predictor of a REIT's future performance, it is an evaluation of its past results. Additionally, the REITRating system is for informational purposes only and does not represent financial or investment advice or a recommendation of which REITs to acquire. Learn more.
See in Advanced Graph View
Open Price:
$4.38
Closing Price:
$4.25
Price Change:
-0.04
(
-0.932%
)
Lowest Price:
$4.24
Highest Price:
$4.38
52-Week Low:
$3.71
52-Week High:
$9.75
52-Week Change:
-54.79%
5 Day Price Change:
-3.60%
1 Month Price Change:
-1.61%
3 Month Price Change:
-9.49%
6 Month Price Change:
-53.12%
YTD Price Change:
-52.39%
1 Year Price Change:
-54.36%
2 Year Price Change:
-17.02%
5 Year Price Change:
-17.02%
Dividend Yield:
16.471%*
Annualized Dividend:
$0.7*
Dividend Yield (TTM):
8.471%
Annualized Dividend (TTM):
$0.36
Ex Dividend Date:
2019-07-11
Dividend Frequency:
Quarterly
*The forward annualized dividend and dividend yield are based on the most recent dividend value paid by the REIT. The REIT may have already announced their next upcoming dividend value, which may be different from previously paid dividend value. It is recommended to check the REIT's website and dividend announcements for the latest information on upcoming dividends and changes.
Total Cash:
$4,120,796
Current Debt:
N/A
Revenue:
$6,804,366
Gross Profit:
$961,335
Total Revenue:
$6,804,366
Earnings Before Interest, Taxes & Depreciation Amortization (EBITDA):
$1,428,500
Revenue Per Share:
$2
Revenue Per Employee:
N/A
Employee:
N/A
Debt to Equity Ratio (D/E):
2.21
Profit Margin:
-0.40%
Enterprise Value (EV):
$48,181,101
Enterprise Value to Revenue (EV/R):
7.08
Price to Sales (P/S):
2.80
Price to Book (P/B):
1.27
Peg Ratio:
N/A
P/E Ratio:
-3.24
P/E High:
-15.98
P/E Low:
-6.08
Forward P/E Ratio:
N/A
Market Capitalization:
$19,065,500
Beta:
-0.78
Latest Volume:
6,465.00
Avg. Total Volume:
7,663
Avg. 10 Volume:
13,093.90
Avg. 30 Volume:
7,663.23
TTM EPS:
-1.31
TTM Dividend Rate:
0.36
Shares Outstanding:
4,486,000
Float:
3,073,717.48
50-Day Moving Avg.:
4.36
200-Day Moving Avg.:
6.45
Sample of REIT's Properties (Image Source - REIT's website) | See more pictures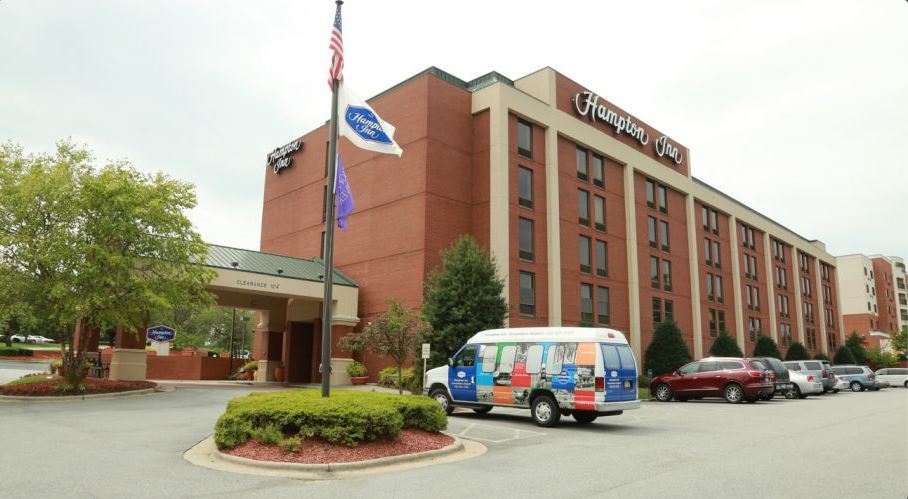 Please visit this REIT's official webpage to learn more.
Below are the most recent cash dividends paid by MDRR, and the Ex-Dividend Date of the dividend. The percent difference from one dividend payment to the next has also been calculated for your convenience.
Symbol
Ex Date
Cash Amount
Change in Dividend
Declaration Date
Record Date
Payment Date

Login to see Dividend History
Medalist Properties is built on the expertise of principals Bill Elliott and Tim Messier who have over 50 years of combined experience in the commercial real estate and capital markets. We specialize in the acquisition and management of middle market commercial properties in the Mid-Atlantic and the Southeast. Build a diversified portfolio of Commercial Real Estate in secondary and tertiary markets in the Southeast with current cash flows to investors, diversified across key property types and geographies. Property Pipeline: 2 affiliate-owned and other pipeline properties providing transparency and limiting blind pool risk. Intended Dividend: 7.00% paid quarterly on an annualized basis. Diversification Across Property Types and Geographies: Invest in 4 core property types (Anchored-Retail, Industrial/Flex, Multi-family and Limited Service Hotels) across key markets in North Carolina, South Carolina, Virginia and Georgia.
---