Symbol: IRET new symbol: CSR
CIK: 798359
Exchange: NYSE
Founded: 1970
HQ: Minot, ND, United States
Type of REIT: Equity REIT
Listing Status: Public
Market Capitalization: Small-Cap
REIT Sector: Diversified, Residential, Office, Retail, Health Care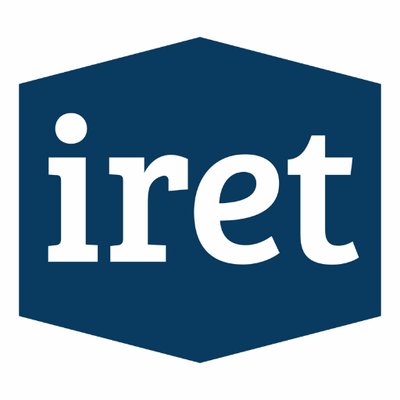 9 Dec 2020 16:33:44 -0500 - Investors Real Estate Trust Press Release: IRET is Now Centerspace
4 Dec 2020 16:35:19 -0500 - Investors Real Estate Trust Press Release: IRET Announces Distributions for the 4th Quarter of Calendar Year 2020
2 Nov 2020 16:43:10 -0500 - Investors Real Estate Trust Press Release: IRET Reports Third Quarter 2020 Financial and Operating Results
13 Oct 2020 19:05:14 -0400 - Investors Real Estate Trust Press Release: IRET Provides September Operating Update and Announces Date of 3rd Quarter 2020 Earnings Release
22 Sep 2020 16:35:24 -0400 - Investors Real Estate Trust Press Release: IRET Announces Growth in Denver Market
See more news headlines for Investors Real Estate Trust, Inc.
Unrelated, but I just now realized that #IRET became #CSR - alexanderTgreat -

2021-07-08 21:30:40

- See full comment
not bad. #IRET has paid cash every quarter since its initial dividend in 1971, and 2021 will mark IRET's 50th consecutive year of paying dividends to its common shareholders and unitholders! - Molly23da -

2020-12-07 19:58:58

- See full comment
See more community comments related to IRET
IRET focuses on the acquisition, development, redevelopment and management of multifamily communities located primarily in select growth markets throughout the Midwest. As of April 30, 2017, IRET owned interests in 129 properties that were held for investment, consisting of: (1) 87 multifamily properties containing 12,855 units, and (2) 42 commercial properties, including 29 healthcare properties, containing a total of approximately 2.6 million square feet of leasable space. IRET's common shares and Series B preferred shares are publicly traded on the New York Stock Exchange (NYSE symbols: IRET and IRETPRB, respectively).
| REIT | REITRating™ Score | Exchange | Market Capitalization | Sector | Country |
| --- | --- | --- | --- | --- | --- |
| Centerspace (CSR) | 3.2 | NYSE | Small-Cap | Diversified Residential Office Retail Health Care | United States |
Last updated: 2021-10-15 - v1.9