ARLINGTON, VA - Nov. 18, 2021
ARLINGTON, Va.--(BUSINESS WIRE)-- AvalonBay Communities, Inc. (NYSE: AVB) announced today that its Board of Directors declared a cash dividend on the Company's Common Stock (par value $0.01 per share) for the fourth quarter of 2021. The Common Stock dividend is $1.59 per share and is payable January 18, 2022 to all Common Stockholders of Record as of December 31, 2021.
About AvalonBay Communities, Inc.
As of September 30, 2021, the Company owned or held a direct or indirect ownership interest in 293 apartment communities containing 87,416 apartment homes in 13 states and the District of Columbia, of which 17 communities were under development and one community was under redevelopment. The Company is an equity REIT in the business of developing, redeveloping, acquiring and managing apartment communities in leading metropolitan areas in New England, the New York/New Jersey Metro area, the Mid-Atlantic, the Pacific Northwest, and Northern and Southern California, as well as in the Company's expansion markets of Raleigh-Durham and Charlotte, North Carolina, Southeast Florida, Dallas and Austin, Texas, and Denver, Colorado. More information may be found on the Company's website at http://www.avalonbay.com.
Jason Reilley
Vice President
Investor Relations
AvalonBay Communities, Inc.
703-317-4681
Source: AvalonBay Communities, Inc.
View original content: Businesswire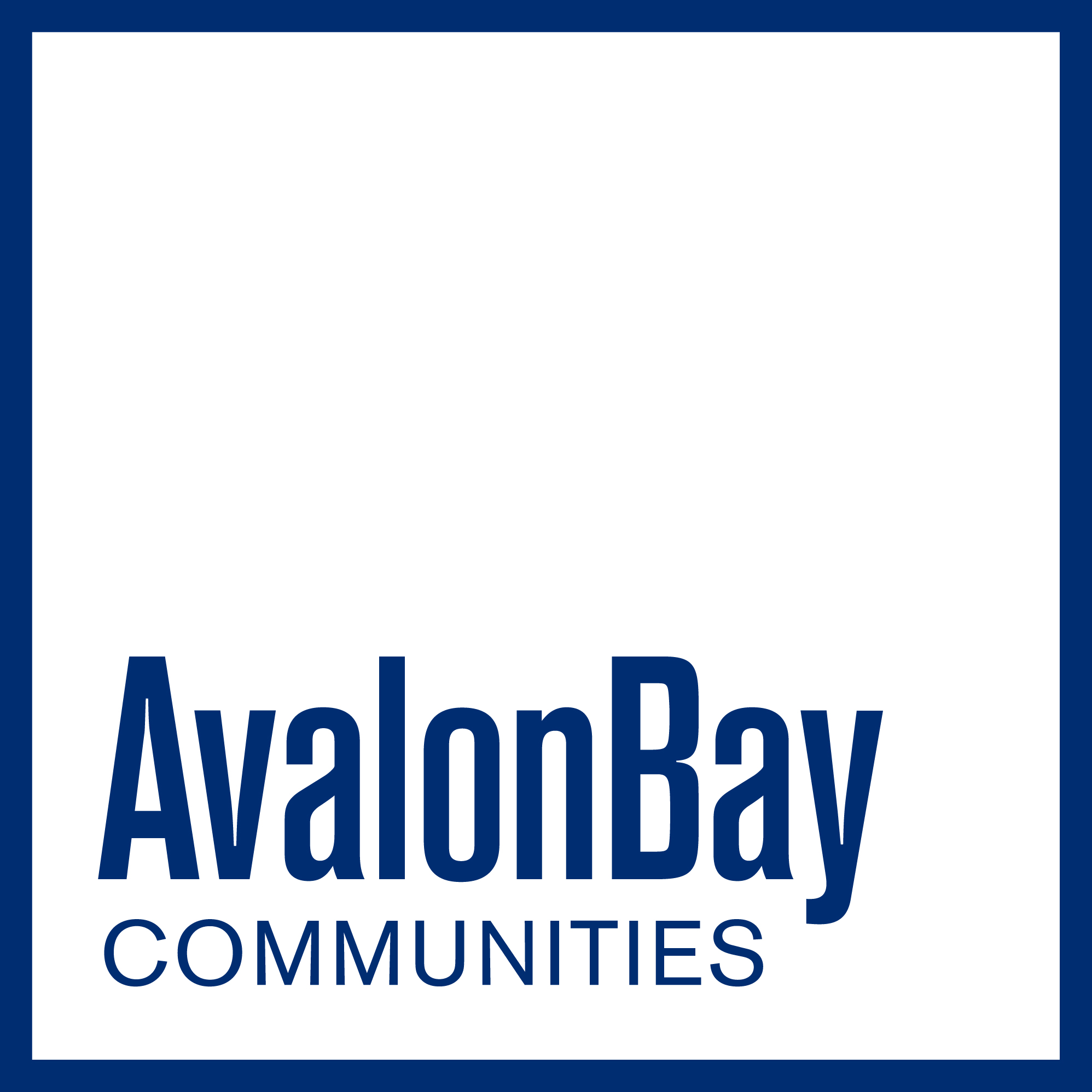 AvalonBay Communities, Inc.
Symbol: AVB
CIK: 915912
Exchange: NYSE
Founded: 1978 (44 years)
Type of REIT: Equity REIT
Listing Status: Public
Market Capitalization: Large-Cap
REIT Sector: Residential

REITRating is REITNote's Real Estate Investment Trust industry-specific rating and ranking system. The overall score is out of ten points, with ten being the best score.
Latest Price: $247.98
High: $249.40
Low: $244.31
Previous Close: $248.68
52-Week High: $257.52
52-Week Low: $156.25

Last updated: 2022-01-19 06:18:02 PST