Symbol: TIER new symbol: CUZ
CIK: 1176373
Exchange: NYSE
Founded: 2002
HQ: Dallas, TX, United States
Type of REIT: Equity REIT
Listing Status: Public
Market Capitalization: Small-Cap
REIT Sector: Office

About TIER REIT, Inc.
[Acquired]
On June 14, 2019 Cousins Properties (NYSE: CUZ) announced the closing of its stock-for-stock merger with TIER REIT, Inc. (NYSE: TIER). Shares of TIER common stock will be de-listed after the close of trading on June 14, 2019. TIER REIT, Inc. is a publicly traded (NYSE:TIER), self-managed, Dallas-based real estate investment trust focused on owning quality, well-managed commercial office properties in dynamic markets throughout the U.S. TIER REIT's vision is to be the premier owner and operator of best-in-class office properties in TIER1 submarkets, which are primarily higher density and amenity-rich locations within select, high-growth metropolitan areas that offer a walkable experience to various amenities. Our mission is to provide unparalleled, TIER ONE Property Services to our tenants and outsized total return through stock price appreciation and dividend growth to our stockholders.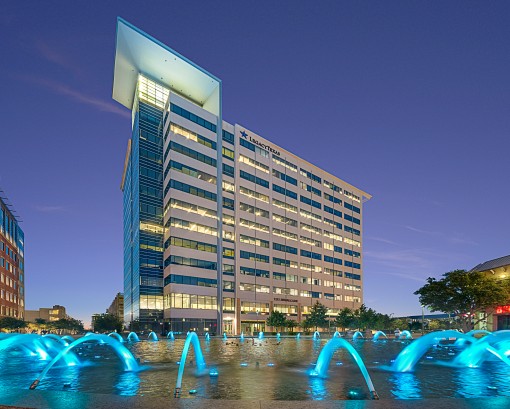 Sample of REIT's Properties. Image Source - REIT's website
Last updated: 2023-11-29 - v4.8