Symbol: STAR new symbol: SAFE
CIK: 1095651
Exchange: NYSE
Preferred Stock: STAR-D, STAR-G, STAR-I
Founded: 1993
HQ: New York, NY, United States
Type of REIT: Equity REIT
Listing Status: Public
Market Capitalization: Small-Cap
REIT Sector: Diversified, Hotel, Industrial, Health Care, Office, Residential, Resorts

About iStar Inc.
[Acquired]
iStar Inc. (NYSE: STAR) is focused on reinventing the ground lease sector, unlocking value for real estate owners throughout the country by providing modern, more efficient ground leases on institutional quality properties. As the founder, investment manager and largest shareholder of Safehold Inc. (NYSE: SAFE), the creator of the modern ground lease industry, iStar is using its national investment platform and its historic strengths in finance and net lease to expand the use of modern ground leases within the $7 trillion institutional commercial real estate market. Recognized as a consistent innovator in the real estate markets, iStar specializes in identifying and scaling newly discovered opportunities and has completed more than $40 billion of transactions over the past two decades.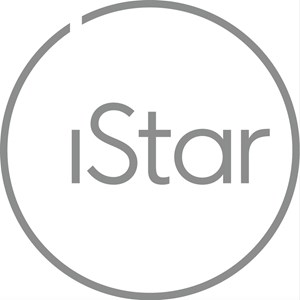 Safehold and iStar Close Merger and Complete Spin-Off of iStar's Legacy Assets to iStar Stockholders -

Fri, 31 Mar 2023 11:18:10 UTC

iStar Stockholders and Safehold Stockholders Approve Merger -

Thu, 09 Mar 2023 21:13:11 UTC

iStar Reports Fourth Quarter and Fiscal Year 2022 Results -

Tue, 21 Feb 2023 12:16:27 UTC

iStar Declares Quarterly Preferred Stock Dividends -

Fri, 17 Feb 2023 12:16:14 UTC

iStar Announces Tax Treatment of 2022 Dividends -

Thu, 12 Jan 2023 22:23:29 UTC
See more Press Releases for iStar Inc.
| Material | Source | Description |
| --- | --- | --- |
| Safehold and iStar Close Merger and Complete Spin-Off of iStar's Legacy Assets to iStar Stockholders (2023-03-31) | PRNewswire | NEW YORK, March 31, 2023 /PRNewswire/ -- Safehold Inc. (NYSE: SAFE) today closed on the previously announced merger of iStar Inc. ("iStar") and Safehold Inc. ("Original Safe"). The merger represents the culmination of the companies' multi-year strategy to grow the innovative ground lease ecosystem. Following the closing, the combined company ("SAFE") will operate under the name Safehold Inc. and its common stock will trade under the ticker "SAFE" on the New York Stock Exchange. |
Last updated: 2023-11-29 - v4.8