Symbol: BRG new symbol: BHM
CIK: 1442626
Exchange: NYSE
Preferred Stock: BRG-C, BRG-D
Founded: 2008
HQ: New York, NY, United States
Type of REIT: Equity REIT
Listing Status: Public
Market Capitalization: Small-Cap
REIT Sector: Residential
Externally Managed REIT
About Bluerock Residential Growth REIT, Inc.
[Ticker Symbol has Changed]
BRG invests in well-located, institutional-quality apartment properties in US growth markets. Utilizing core, value-added, opportunistic and invest-to-own strategies, we seek to maximize long-term value in projects that demonstrate a measurable opportunity for us to drive growth. BRG focuses on growing value through improvements to properties and operations. We often partner as majority owners with leading regional owner/operators. This strategy provides us with access to critical local market insights, relationship capital and operational infrastructure while making sure the interests of our on-sight managers are aligned with those of our investors.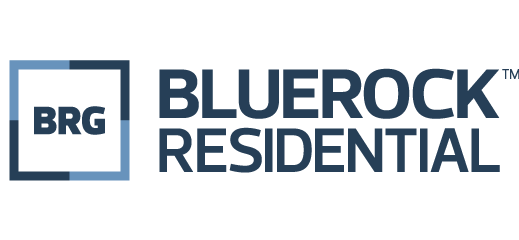 See more Press Releases for Bluerock Residential Growth REIT, Inc.
See more community comments related to BRG
| Material | Source | Description |
| --- | --- | --- |
| Board of Directors of Bluerock Residential Growth REIT, Inc. Approves the Completion of the Proposed Spin-Off of its Single-Family Rental Business to Shareholders; Completion of Spin-Off and Acquisition of Bluerock Residential Growth REIT by Affiliates of Blackstone Real Estate Expected on October 6, 2022 (2022-09-19) | PR Newswire | NEW YORK, Sept. 19, 2022 /PRNewswire/ -- Bluerock Residential Growth REIT, Inc. (NYSE American: BRG) ("BRG" or the "Company") announced today that its Board of Directors (the "BRG Board") has approved the distribution to its shareholders of all of the outstanding shares of common stock of Bluerock Homes Trust, Inc., which will become the holder of the Company's single-family rental business (the "Spin-Off"). The Spin-Off is expected to be completed on October 6, 2022 before the opening of the New York Stock Exchange American. BRG, which will continue to hold the Company's multi-family rental business, expects to complete the previously announced acquisition of BRG by affiliates of Blackstone Real Estate (the "Acquisition") promptly following the completion of the Spin-Off. |
| REIT | REITRating™ Score | Exchange | Market Capitalization | Sector | Country |
| --- | --- | --- | --- | --- | --- |
| Equity Residential (EQR) | 8.6 | NYSE | Large-Cap | Residential | United States |
Last updated: 2023-09-26 - v4.1