Symbol: BPY.UN
Exchange: TSX
HQ: Toronto, ON, Canada
Type of REIT: Equity REIT
Listing Status: Public
Market Capitalization: Large-Cap
REIT Sector: Diversified, Health Care, Hotel, Industrial, Infrastructure, Office, Residential, Self Storage, Specialty

See BPY.UN on Google Finance
See BPY.UN on Yahoo Finance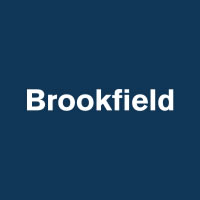 REITRating is not yet available for this REIT.
REITRating is REITNote's Real Estate Investment Trust industry-specific rating and ranking system. The REIT's score for each analysis is out of ten points, with ten being the best score and zero being the worst. A score of zero can be assigned if the REIT does not meet the criteria for that specific analysis. N/A is assigned if insufficient data is available for a particular analysis. Our REITRating logic is continuously improving, so a REIT's rating and ranking may change over time. Important Note: REITRating is not a predictor of a REIT's future performance, it is an evaluation of its past results. Additionally, the REITRating system is for informational purposes only and does not represent financial or investment advice or a recommendation of which REITs to acquire. Learn more.
See in Advanced Graph View
Brookfield Property Partners L.P. (NASDAQ:BPY) (TSX:BPY.UN) ("the Partnership" or "BPY") is a diversified global real estate company. The Company owns, operates and develops a portfolio of office, retail, multifamily, industrial, hospitality, triple net lease, self-storage and student housing assets. Its partnership is Brookfield Asset Management Inc.'s public commercial property entity and the primary vehicle through which it invests in real estate on a global basis. It operates through four segments: Core Office, Core Retail, Opportunistic and Corporate.
Which stock would you buy / sell / hold?
Be the first to write an opinion! Login
---