Symbol: HCP new symbol: PEAK
CIK: 765880
Exchange: NYSE
Founded: 1985
HQ: Irvine, CA, United States
Type of REIT: Equity REIT
Listing Status: Public
Market Capitalization: Large-Cap
REIT Sector: Health Care

About HCP, Inc.
[Ticker Symbol has Changed]
In October 2019, HCP, Inc. changed its name to Healthpeak Properties and began trading under the ticker "PEAK" on the New York Stock Exchange (NYSE) on November 5, 2019. HCP, Inc., formerly Healthcare Property Investors Inc., is a fully integrated real estate investment trust (REIT) that invests primarily in real estate serving the healthcare industry in the United States. HCP owns a large-scale portfolio diversified across multiple sectors, led by senior housing, life science and medical office. Recognized as a global leader in sustainability, HCP has been a publicly-traded company since 1985 and was the first healthcare REIT selected to the S&P 500 index.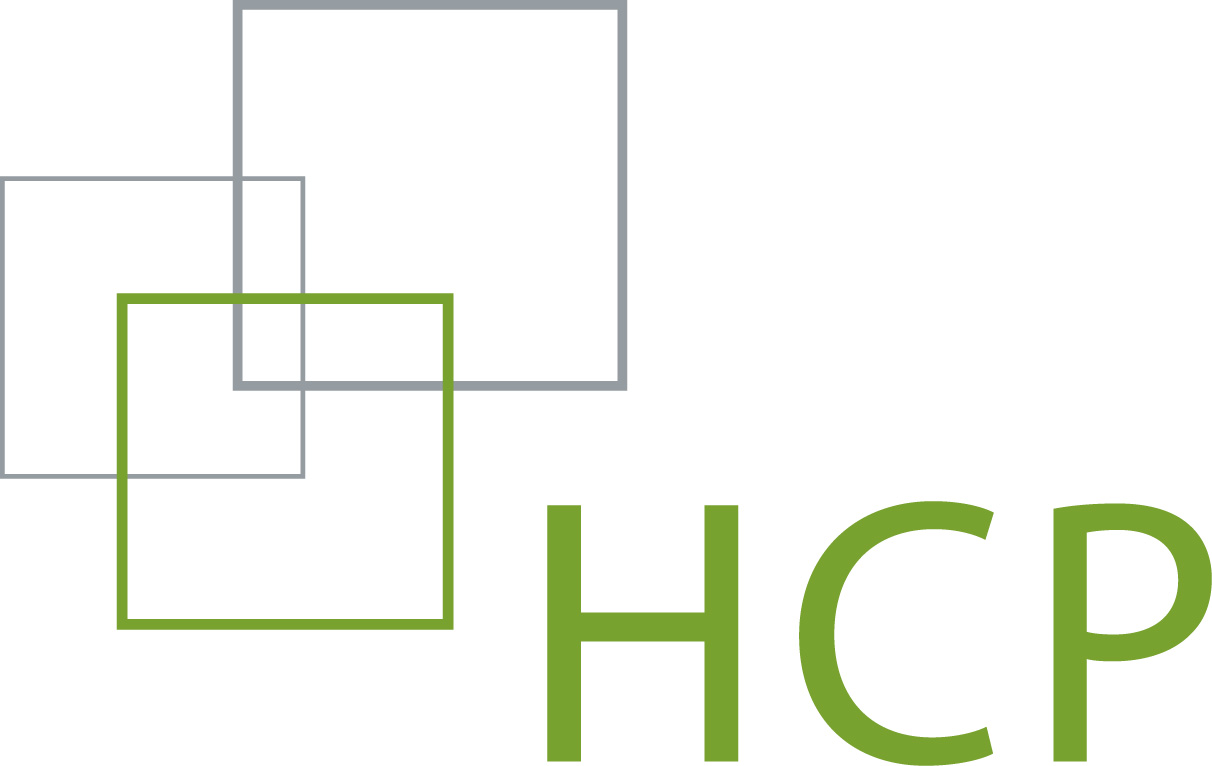 Open Price:
$36.56
Closing Price:
$35.78
Price Change:
N/A
(
N/A
)
Lowest Price:
$34.22
Highest Price:
$34.81
52-Week Low:
$26.58
52-Week High:
$37.93
52-Week Change:
26.79%
5 Day Price Change:
-1.70%
1 Month Price Change:
-1.49%
3 Month Price Change:
10.26%
6 Month Price Change:
18.16%
YTD Price Change:
32.62%
1 Year Price Change:
26.79%
2 Year Price Change:
33.31%
5 Year Price Change:
-19.58%
HCP Declares Quarterly Cash Dividend on Common Stock -

Wed, 23 Oct 2019 20:16:21 UTC

HCP Upgraded by Fitch Ratings to BBB+ with Stable Outlook -

Tue, 01 Oct 2019 12:16:25 UTC

HCP Announces Series of Mutually Beneficial Transactions with Brookdale -

Tue, 01 Oct 2019 10:56:12 UTC

HCP Announces $1 Billion Commercial Paper Note Program -

Wed, 18 Sep 2019 20:16:26 UTC

HCP to Acquire a Trophy Life Science Property in West Cambridge -

Mon, 09 Sep 2019 20:18:18 UTC
See more news headlines for HCP, Inc.
Total Cash:
$139,846,000
Current Debt:
$3,561,000
Revenue:
$1,846,689,000
Gross Profit:
$592,152,000
Total Revenue:
$1,846,689,000
Earnings Before Interest, Taxes & Depreciation Amortization (EBITDA):
$1,034,177,000
Revenue Per Share:
$4
Revenue Per Employee:
$9,187,507
Employee:
201
Debt to Equity Ratio (D/E):
0.94
Profit Margin:
0.57%
Enterprise Value (EV):
$22,999,977,800
Enterprise Value to Revenue (EV/R):
12.45
Price to Sales (P/S):
9.52
Price to Book (P/B):
2.86
Price/Earnings-to-Growth (PEG) Ratio:
-0.14
P/E Ratio:
20.36
P/E High:
21.80
P/E Low:
15.28
Forward P/E Ratio:
172.05
Market Capitalization:
$17,708,738,520
Beta:
0.25
Latest Volume:
6,082,855
Avg. Total Volume:
2,948,223
Avg. 10-Day Volume:
3,670,433
Avg. 30-Day Volume:
2,948,223
TTM EPS:
1.76
Shares Outstanding:
494,934,000
Float:
493,878,305.78
50-Day Moving Avg.:
$35.84
200-Day Moving Avg.:
$32.60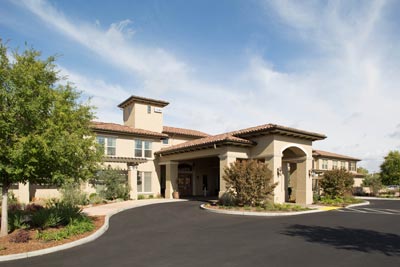 Sample of REIT's Properties. Image Source - REIT's website
Below are the most recent cash dividends paid by HCP. The percent difference from one dividend payment to the next has also been calculated for your convenience. Dividends flagged as [E] are extraordinary dividend payments.
| Symbol | Ex Date | Cash Amount | Change in Dividend | Declaration Date | Record Date | Payment Date |
| --- | --- | --- | --- | --- | --- | --- |
| HCP | 2019-11-01 | 0.370 | --- | 2019-10-23 | 2019-11-04 | 2019-11-19 |
| HCP | 2019-08-02 | 0.370 | --- | 2019-07-25 | 2019-08-05 | 2019-08-20 |
| HCP | 2019-05-03 | 0.370 | --- | 2019-04-25 | 2019-05-06 | 2019-05-21 |
| HCP | 2019-02-15 | 0.370 | --- | 2019-01-31 | 2019-02-19 | 2019-02-28 |
| HCP | 2018-11-02 | 0.370 | --- | 2018-10-25 | 2018-11-05 | 2018-11-20 |
| HCP | 2018-08-03 | 0.370 | --- | 2018-07-26 | 2018-08-06 | 2018-08-21 |
| HCP | 2018-05-04 | 0.370 | --- | 2018-04-26 | 2018-05-07 | 2018-05-22 |
| HCP | 2018-02-14 | 0.370 | --- | 2018-02-01 | 2018-02-15 | 2018-03-02 |
| HCP | 2017-11-03 | 0.370 | --- | 2017-10-26 | 2017-11-06 | 2017-11-21 |
| HCP | 2017-08-03 | 0.370 | --- | 2017-07-27 | 2017-08-07 | 2017-08-22 |
| HCP | 2017-05-04 | 0.370 | --- | 2017-04-27 | 2017-05-08 | 2017-05-23 |
| HCP | 2017-02-13 | 0.370 | --- | 2017-02-02 | 2017-02-15 | 2017-03-02 |
| HCP | 2016-11-08 | 0.370 | -35.65% | 2016-11-01 | 2016-11-10 | 2016-11-25 |
| HCP | 2016-08-04 | 0.575 | --- | 2016-07-28 | 2016-08-08 | 2016-08-23 |
| HCP | 2016-05-05 | 0.575 | --- | 2016-04-27 | 2016-05-09 | 2016-05-24 |
| HCP | 2016-02-04 | 0.575 | 1.77% | 2016-01-28 | 2016-02-08 | 2016-02-23 |
| HCP | 2015-11-05 | 0.565 | --- | 2015-10-29 | 2015-11-09 | 2015-11-24 |
| HCP | 2015-08-06 | 0.565 | --- | 2015-07-30 | 2015-08-10 | 2015-08-25 |
| HCP | 2015-05-07 | 0.565 | --- | 2015-04-30 | 2015-05-11 | 2015-05-26 |
| HCP | 2015-02-05 | 0.565 | 3.67% | 2015-01-29 | 2015-02-09 | 2015-02-24 |
See Annual Balance Sheet | See Quarterly Balance Sheet
Amounts in USD ($)
| Balance Sheet | 2019-09-30 | 2019-06-30 | 2019-03-31 | 2018-12-31 |
| --- | --- | --- | --- | --- |
| Current Cash | 0 | 156,052,000 | 146,652,000 | 139,846,000 |
| Receivables | 0 | 0 | 0 | 0 |
| Inventory | 0 | 0 | 0 | 0 |
| Current Assets | 0 | 0 | 0 | 0 |
| Current Assets (Other) | 0 | 0 | 0 | 0 |
| Short Term Investments | 0 | 0 | 0 | 0 |
| Long-term Investments | 0 | 518,033,000 | 531,966,000 | 540,088,000 |
| Property, Plant & Equipment Net | 0 | 172,424,000 | 0 | 0 |
| Goodwill | 0 | 0 | 0 | 47,000,000 |
| Intangible Assets | 0 | 317,960,000 | 275,565,000 | 305,079,000 |
| Other Assets | 0 | 779,217,000 | 820,046,000 | 652,103,000 |
| Net Tangible Assets | 0 | 5,499,254,000 | 5,344,884,000 | 5,294,325,000 |
| Total Assets | 0 | 13,713,093,000 | 12,899,501,000 | 12,718,553,000 |
| Accounts Payable | 0 | 0 | 0 | 0 |
| Liabilities (Other) | 0 | 648,385,000 | 736,566,000 | 638,054,000 |
| Current Liabilities (Other) | 0 | 0 | 0 | 0 |
| Total Current Liabilities | 0 | 0 | 0 | 0 |
| Current Long-term Debt | 0 | 1,456,000 | 2,686,000 | 3,561,000 |
| Long-term Debt | 0 | 6,443,980,000 | 5,761,184,000 | 5,564,347,000 |
| Total Liabilities | 0 | 7,093,821,000 | 6,500,436,000 | 6,205,962,000 |
| Minority Interest | 0 | 3,617,000 | 3,520,000 | 2,835,000 |
| Common Stock | 0 | 491,109,000 | 477,929,000 | 477,496,000 |
| Retained Earnings | 0 | -3,233,283,000 | -3,042,422,000 | -2,927,196,000 |
| Treasury Stock | 0 | 0 | 0 | 0 |
| Capital Surplus | 0 | 8,801,037,000 | 8,405,258,000 | 8,398,847,000 |
| Shareholder Equity | 0 | 6,054,404,000 | 5,836,882,000 | 5,944,439,000 |
See Annual Income Statement | See Quarterly Income Statement
Amounts in USD ($)
| Income Statement | 2019-09-30 | 2019-06-30 | 2019-03-31 | 2018-12-31 |
| --- | --- | --- | --- | --- |
| Total Revenue | 0 | 491,567,000 | 436,154,000 | 441,919,000 |
| Cost of Revenue | 0 | 379,689,000 | 300,878,000 | 308,172,000 |
| Gross Profit | 0 | 111,878,000 | 135,276,000 | 133,747,000 |
| Research and Development | 0 | 0 | 0 | 0 |
| Selling General and Admin | 0 | 0 | 0 | 0 |
| Operating Expense | 0 | 406,409,000 | 322,233,000 | 329,682,000 |
| Operating Income | 0 | 83,821,000 | 109,403,000 | 110,553,000 |
| Income Expense Net (Other) | 0 | -94,159,000 | -47,008,000 | 723,047,000 |
| EBIT | 0 | 83,821,000 | 109,403,000 | 110,553,000 |
| Interest Income | 0 | 56,942,000 | 49,327,000 | 54,717,000 |
| Pretax Income | 0 | -10,338,000 | 62,395,000 | 833,600,000 |
| Income Tax | 0 | -1,864,000 | -3,458,000 | -2,935,000 |
| Minority Interest | 0 | 3,617,000 | 3,520,000 | 2,835,000 |
| Net Income | 0 | -13,991,000 | 61,029,000 | 829,325,000 |
| Net Income Basic | 0 | -13,991,000 | 61,029,000 | 829,325,000 |
See Annual Cash Flow | See Quarterly Cash Flow
Amounts in USD ($)
| Cash Flow | 2019-09-30 | 2019-06-30 | 2019-03-31 | 2018-12-31 |
| --- | --- | --- | --- | --- |
| Net Income | 0 | -13,991,000 | 61,029,000 | 829,325,000 |
| Depreciation | 0 | 165,296,000 | 131,951,000 | 130,759,000 |
| Changes in Receivables | 0 | 0 | 0 | 0 |
| Changes in Inventories | 0 | 0 | 0 | 0 |
| Cash Change | 0 | 9,400,000 | 6,806,000 | 31,105,000 |
| Cash Flow | 0 | 228,093,000 | 164,079,000 | 222,632,000 |
| Capital Expenditures | 0 | -19,513,000 | -19,220,000 | 305,950,000 |
| Investments | 0 | -883,617,000 | -124,144,000 | 743,273,000 |
| Investing Activity (Other) | 0 | 0 | 0 | 0 |
| Total Investing Cash Flows | 0 | -931,200,000 | -165,774,000 | 1,005,641,000 |
| Dividends Paid | 0 | -177,264,000 | -177,286,000 | -174,347,000 |
| Net Borrowings | 0 | 502,103,000 | 192,563,000 | -1,231,157,000 |
| Cash Flow Financing | 0 | 712,522,000 | 8,521,000 | -1,197,114,000 |
| Financing Cash Flows (Other) | 0 | -16,108,000 | -5,415,000 | -4,490,000 |
| Exchange Rate Effect | 0 | -15,000 | -20,000 | -54,000 |
Last updated: 2022-11-26 - v3.5