Symbol: PSR
Exchange: NYSEARCA
Founded: 1935 (84 years)
HQ: Atlanta, GA, United States
Type of REIT: ETF REIT
Listing Status: Public
Market Capitalization: Micro-Cap
REIT Sector: Diversified

See PSR on Google Finance
See PSR on Yahoo Finance
See PSR on SEC.gov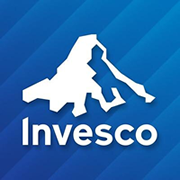 REITRating is not yet available for this REIT.
REITRating is REITNote's Real Estate Investment Trust industry-specific rating and ranking system. The REIT's score for each analysis is out of ten points, with ten being the best score and zero being the worst. A score of zero can be assigned if the REIT does not meet the criteria for that specific analysis. N/A is assigned if insufficient data is available for a particular analysis. Our REITRating logic is continuously improving, so a REIT's rating and ranking may change over time. Important Note: REITRating is not a predictor of a REIT's future performance, it is an evaluation of its past results. Additionally, the REITRating system is for informational purposes only and does not represent financial or investment advice or a recommendation of which REITs to acquire. Learn more.
See in Advanced Graph View
Closing Price:
$91.94
Price Change:
0.216
(
0.235%
)
Lowest Price:
$91.588
Highest Price:
$92.076
52-Week Low:
$73.28
52-Week High:
$92.30
5 Day Price Change:
0.27%
1 Month Price Change:
3.12%
3 Month Price Change:
4.76%
1 Year Price Change:
19.24%
2 Year Price Change:
19.43%
5 Year Price Change:
57.22%
See historical stock prices for PSR
See complete list of dividend paymemts for PSR
Dividend Yield:
1.899%*
Annualized Dividend:
$1.7419*
Ex Dividend Date:
2019-03-18
Dividend Frequency:
Quarterly
*The forward annualized dividend and dividend yield are based on the most recent dividend value paid by the REIT. The REIT may have already announced their next upcoming dividend value, which may be different from previously paid dividend value. It is recommended to check the REIT's website and dividend announcements for the latest information on upcoming dividends and changes.
Short Ratio:
1.629
[Compare]
TTM EPS:
N/A
50-Day Moving Avg.:
$89.48
200-Day Moving Avg.:
$83.68
Held by Insiders:
N/A
Held by Institution:
N/A
*Percentage held by top 15 institutions.
N/A
Below are the most recent cash dividends paid by PSR, and the Ex-Dividend Date of the dividend. The percent difference from one dividend payment to the next has also been calculated for your convenience. See complete list of dividend payments for PSR.
Symbol
Quarter
Ex Date
Cash Amount
Change in Dividend

Login to see Dividend History
Invesco is an independent investment management firm dedicated to delivering an investment experience that helps people get more out of life. We are privileged to manage more than $972.8 billion in assets on behalf of clients worldwide (as of March 31, 2018 ). We have: Specialized investment teams managing investments across a comprehensive range of asset classes, investment styles and geographies. Nearly 7,000 employees focused on client needs across the globe. Proximity to our clients with an on-the-ground presence in 25 countries. Solid financials, an investment grade debt rating, and a strong balance sheet.
Which stock would you buy / sell / hold?
Be the first to write an opinion! Login
---